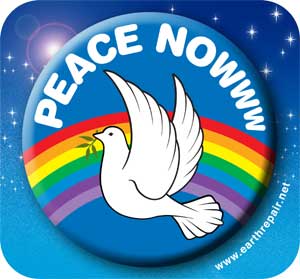 Spare the Rod, spoil the child is often referred to by many Christian parents, myself included and I just feel that is absolutely wrong. An anonymous person just clarified further with scripture to better explain the meaning of that scripture and to prove how out of context its been taken, " 1 Nephi 11: 25 And it came to pass that I beheld that the rod of iron, which my father had seen, was the word of God, which led to the fountain of living waters, or to the tree of life; which waters are a representation of the love of God; and I also beheld that the tree of life was a representation of the love of God. Rev 2:27 Rev 12:5, Rev 19:15, Ps 23:4 In other words, the rod is the word of God. So, if you spare the word of God with your children, you spoil them." Our Father is loving and forgiving towards us, He doesnt spank us for sinning does He, No! He sent His son to wash away all those things and allow for repentance so that we can be clean again or made new when we repent and the Holy Ghost to help us not to make mistakes repeatedly after repenting. I decided to research this subject a little more in depth to REALLY seek the truths about parenting from the Bible.
"The ministry of Jesus Christ initiated a new beginning for mankind and a higher law for human interaction, children included. "As I have loved you, love one another." (John 13:34) In Luke 17:2, Jesus taught that it would be better to "tie a millstone around your neck, and be cast into the sea, than to offend one of these little ones." Inflicting physical pain or threatening to do so, is not only unnecessary, but is contrary to the way Jesus treated people. By sparing the rod and guiding your child, you can help them mature into self-disciplined, spiritually centered men and women. "
Not only that, I beleive refraining from spanking leaves children more self confident later on according to studies I have read about. A good way to look at parenting and even schooling*(we are unschoolers) is to realize as Dayna Martin says, "we are not training DOGS, or teaching children to live later, they ARE LIVING right now and are people too." We should repect these little beings as they are humans and alive and living today. Why keep correcting them and nagging them so they can be better tomorrow? What if tomorrow never comes? View the world from their point of view, especially babies. This is why I cosleep, babywear, and breastfeed. Would you want a cold hard nipple or a warm soft breast to suckle? Do you like sleeping alone in a big giant house all alone(their bedrooms seem enormous to them) or sleeping warm and cozy with your spouse? Would you want to lay in a carrier or other "baby entertainment system" or be snuggled closely in a sling or wrap with your mother most of the day?
"Your infant's needs: "Where your treasure is, there your heart will be also." (Matthew 6:21)
When you help your infant feel safe from falling, being hurt, feeling alone, and provide the basics of feeding, clothing, and diaper changing, you are showing daily your love for your child. You are setting the stage for the rest of your infant's life. Make the connection to your baby your priority.
When your baby is 8 to 12 months.
"Let the little children come to me." Mark 10:14(come to me, in my humble opinion could mean stay with mommy wrapped or slung throughout the day! Yes that could be going a lil far or taken out of context but I still beleive it with my whole heart)
Tantrums:
"Blessed are the merciful, for they shall receive mercy."Matthew 5:7
Tantrums can be normal for toddlers. Young children have them for many reasons like being tired, feeling out of control, over-stimulated, or wanting something they can't have.
General hints: Toddlers and preschoolers cannot regulate themselves because they don't yet know their own limits.
Be a model of listening, and they will learn to listen also.
"Therefore, whatever you want men to do to you, do also to them, for this is the Law and the Prophets."Mathew 7:12 (we need to model righteousness in order to obtain it from our children!)
Allow natural consequences to take place (and remind them of this like while I was typing this Blog, Tanner just got a hole cake and dumped it all over the floor in the hallway and ate it up sorta, making a HUGE mess, I said, "buddy, that stinx cause now guess what? There is no cake left and you cant have any later on." That is showing him the natural consequence of dumping cake everywhere and treating him with dignity.)
Let the greatest among you become as the youngest, and the leader as one who serves."
Luke 22:26
"Blessed are the peacemakers, for they will be called children of God." Matthew 5:9 (God loves peacemakers and spanking is NOT peacemaking, therefore I would question as a spanking parent if I was a called a child of God!)
"But the fruit of the spirit is love, joy, peace, longsuffering, gentleness, goodness, faith." Galatians 5:22"
Basically, peaceful parenting as the term has been coined, is treating your child/children the same as you would treat your best friend or your spouse! You wouldnt praise your spouse exceedingly much when he sweeps so why act so condescending towards your own child, its unnatural and strange. How bout just saying, "thanks for sweeping buddy!" Same goes that you wouldnt tell your spouse they had a limit of 5 minutes on the computer game, why do that to a child. Children will learn to self regulate. If you put a person on a diet from something, its all they crave. Telling my kids they cant watch TV turns them into Tv phenes because they feel they have to hoard it all or get it all in while they can! Just something to think about, I hope I have helped 1 child in writing this!!!!!! God Bless.