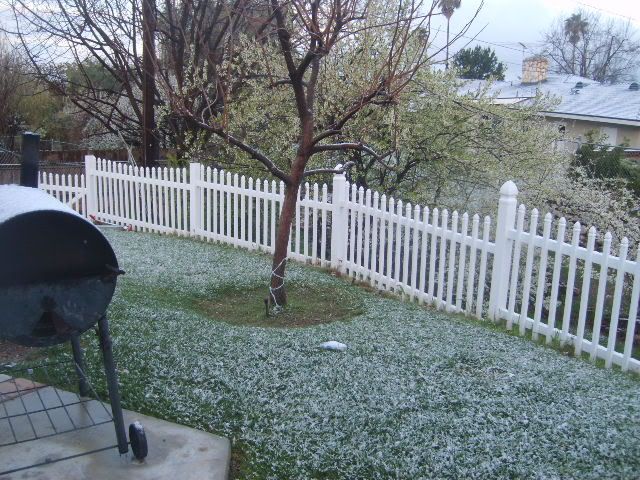 Heres
the latest weather that moved through! Yesterday we had fog in the morning and pretty
chilly
, then it got sunny and moved up to 70 degrees. In the late afternoon, it chilled down again and turned chilly and rained a
lil
, no biggie, well then, it starts hailing pea sized balls for eh maybe an hour which then turns into sleet. We wake up this morning to snow.
Sheesh
,
isn't
spring starting Friday?
Isn't
it against the rules to be 70 and snowing in the same 24 hours
lol
?